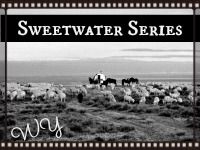 Pre-game at my house complete with Mint Juleps, good thing The Retired Guy and Ma brought some Bud Lights. I can honestly say this was worse that the margarita contest concoction that I came up with. It was the worst drink I've ever had
and
I followed the recipe exactly. At least there was plenty of jalapeno poppers to take away the taste.
The races started out with me picking a long shot, who came out of the gate weaving....he was a long shot for a reason. Throughout the next few races it became quite clear that I didn't have any beginner's luck. Conversations followed like this:
"Jen, you can't just pick horses, you gotta have a reason why you pick them"
"I do have reasons"
"Well how come did you pick 1,7,5?"
"Well, 1 has an OSU orange bridle, 7 has a cool name and 5, well I just like him"
"Jen, who are you betting on this race? I want to make sure that I don't pick them"
"Hey! You better watch it, 5 is going to win before the day is over"...... "I told you 5 would win!"
Sweetwater Downs
Unfortunately for me, none of my exactas or trifectas ever panned out for me. I do like boxing them to give my bet a little extra umph, but you gotta be careful those dollar bets can add up fast, especially when you don't win
very often
at all. I'm considering asking the horse betting people for a new bet which would include picking a trifecta but is actually a 3 out of 4.....now that is a bet that I would have won alot! Exacta and trifecta are the only bets that I made, I still have a lot of learning to do on the track.
On Sunday, we decided to take Little Boy and Miller Baby to the races. I think its safe to say that there isn't enough continuous action for little kids at the races. So we were going to stay for one more race so that I could snap a picture for my blog.....as you see I said a, as in singular, as in one. And it was an exciting race.......Little Boy was so excited he could barely get it out "Aunt Jen, that race horse IS a buckin' horse!" And buck did he, where the picture was taken he was starting to buck a little as he made his way down in front of the grandstands, he cut in two. I was really surprised at how long the jockey rode him, but came off right in front of the grandstand, narrowly missing the rail. The horse flipped over, got up and continued to buck around to the back side of the track. Luckily all came away unhurt, but it was pretty western there for a few seconds.
Anyway, it was a good day at the track and a semi-affordable Sweetwater County activity. I wasn't betting on Sunday so it was alot more affordable!